Great Women's Cycling Gift Guides can be so hard to come by, which is why I am so excited to create the very first Sascy Cycling Holiday Gift Guide for 2020!
No idea what to get that female cyclist in your life? Don't worry! I've got you covered. The great thing about having a cyclist in your life is that they are SO EASY to buy for!
Are you a lady cyclist yourself? Do you want something cycling related for the holidays, but are unsure of exactly what to ask for? No worries! I've got you!
This guide has a little something for everyone at pretty much every price point. I asked women in my cycling circles what they wanted as cycling gifts for the holidays, and I am telling you these ladies did NOT hold back!
Cycling is one of those sports where it takes time to acquire all of the stuff that you need. These items can be spendy and add up FAST, so who doesn't appreciate a little help acquiring some of these extras as gifts?
In this article I will go over some of the cycling must-haves that I personally use and recommend, as well as the items that were requested by other women in my cycling groups. There are items here that I use and love, items that are on my wish list, and items that I know many other female cyclists are coveting this holiday season!
Please note that some (not all) of the links below are affiliate links. If you click on my link and take action, I may receive a commission at no additional cost to you. Many of these items can be found at your local bike shop too, so please also consider hitting them up and giving them some business!

Stocking Stuffers/Gifts under $25
These Camelbak insulated water bottles are AMAZING! I have the older version and LOVE THEM. Judging by the reviews, the newer ones are just as awesome. They definitely keep drinks colder than your traditional water bottles. Since I am a short girl with a short bike I have one of the 24 oz and one of the 21 oz (the 24 oz only fits in one of my cages!). Also they come in a lot of cool colors (there's a pink one!), so check them out!
These headbands are great for indoor and outdoor cycling. They keep the sweat out of your face, and they don't squeeze your head too tight. I have them in three colors and can't wait to get more!
If you want a more "cycling branded" headband check out this Pearl Izumi one. It's even cheaper than the Nike! I think I actually may add this one to my wish list!
I love, well ok, I need, a sweat towel for indoor cycling. It is absolutely, 100% necessary. And these ones say "fearless" so I am all in on this! I actually have these on my list RIGHT NOW. Hopefully Santa is reading this article!
My sweet friend Tracy got me an ornament like this from Etsy last year, and it was the greatest gift! I was so thrilled. Check out some of these that Etsy sellers have to offer this holiday season!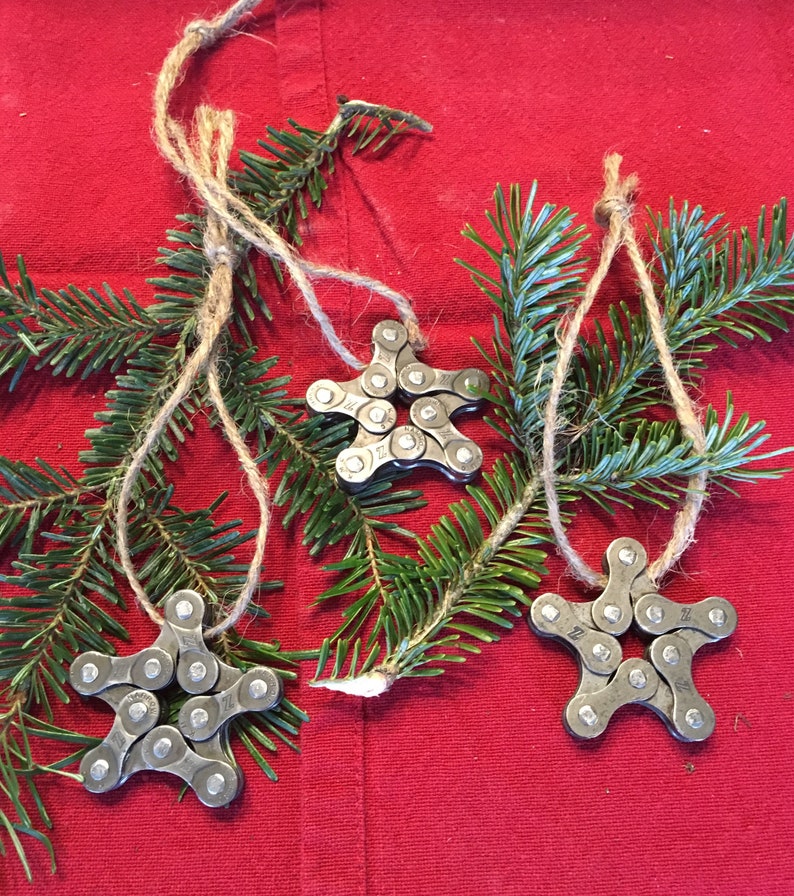 I love cycling t-shirts. I got this one last year for Christmas, and it is one of my favorites! When I crashed my bike last summer the first thing I asked my friend Sara, as I was laying on the ground, was "Is my bike OK?"
Thankfully, it was! I was in pretty sad shape, but at least my bike was good! This is shirt is also comfy and solid on quality in addition to looking awesome which is a must for me.
There are so many cool cycling mugs out there with awesome sayings on them. I love this one from Femme Cyclist! I mean it's short, it's to the point, its PINK!
Etsy has some really great ones too. This mug in particular is pretty awesome. I mean, who hasn't, at least in their minds, told their legs to just shut up already once or twice in a tough ride?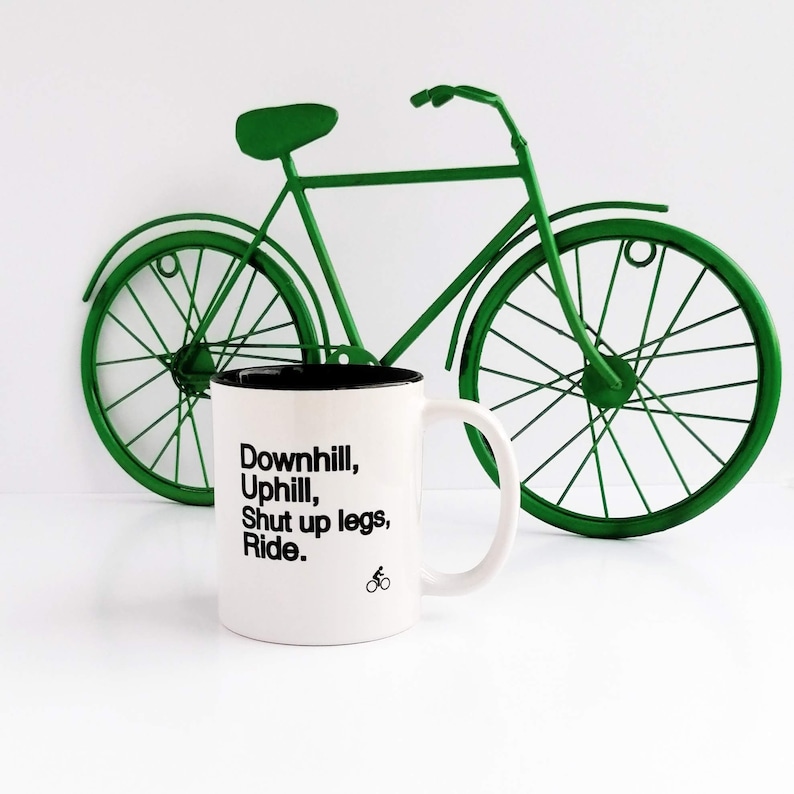 These prints from UK artist Jen Lewis are just absolutely wonderful. She is a part of one of my women's cycling Facebook groups, and I just love everything that she creates! This is a great way to give a lovely gift AND support a fellow lady cyclist! Jen also sometimes has sales on her prints…at the time of publication of this article her prints are 20% off! She does custom work too if you have something specific, though that doesn't usually carry a discount.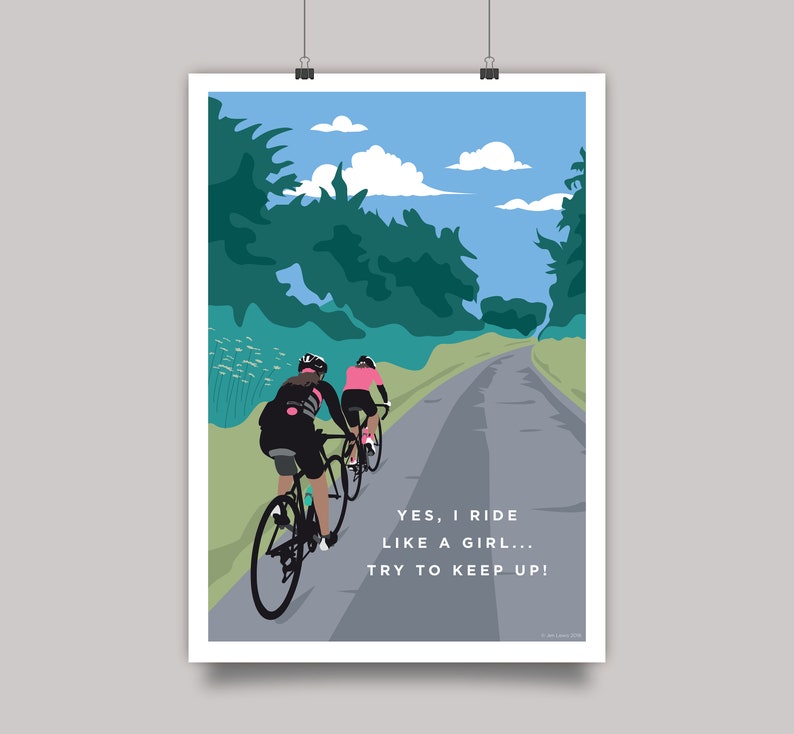 I have many, many pairs of Swiftwicks cycling socks. So far they are my favorite brand! They come in a bunch of colors.
I always put a couple pairs on my personal holiday wish list. I like the Aspire 1 and Aspire 4. Sometimes I want short socks, sometimes I want them a little taller.
I also have the Aspire 7s and do wear them, but they are just a little bit too tight for comfort for my big calves.
Another cool thing about these is my husband wears them too, but I wear a medium and he wears a large. The toe has a little "M" or "L" on it so I can easily tell them apart while doing laundry!
Cycling Snacks!
Who doesn't love some tasty gummies or waffles? These snacks can be a little pricey, so it's actually pretty cool to get them in your stocking! I love Probar Bolt and Clif Blok gummies, and Honey Stinger waffles. They are so, so good!
Gifts $25-$100
Many cycling girlfriends have indicated that they would LOVE some cold weather cycling gear for Christmas! A lot of it falls in the $25-$100 range.
So many of us want to get out there on our bikes no matter what the weather. I personally prefer to ride indoors in the winter (the Goldilocks of cycling temperatures over here!), so I don't use these products myself, but I am a big fan of Pearl Izumi and Gore Wear.
My husband rides all winter long, and these brands keep him nice and toasty! Well maybe not toasty. But they keep his appendages from freezing off and that's really all we can hope for, right?!
If you need something serious in terms of warmth consider these amazing lobster gloves! They are like mittens but for cyclists, and the reviews are VERY positive!
Some people said they could be a little too warm, however, so if it isn't THAT cold where you live, maybe give these a go. They come in black, and PINK! I do love pink.
Arm/Leg Warmers
This is a great way to turn any short sleeve jersey into a long sleeve! Great for those in between days when you don't need a full jacket, but just need some extra warmth on your arms.
And why not do the same for your legs? This way you don't have to go out and buy tights, and all of your bib shorts are suddenly pants!
Base Layer
Keep the core of your body warm and toasty with this Gore Wear base layer for women. This is great for layering under a windproof cycling jacket.
Booties
One of the biggest complaints of cyclists during the winter is that their feet get COLD. Get some booties to give yourself an extra layer of warmth between you and the elements!
Not everyone lives in frigid places over the winter. Those of you in warmer climates will love these sun jerseys from Terry Bicycle! They protect you from the sun and are so very lightweight…I love having to put on LESS sunscreen so this is huge for me.
A friend suggested I add this to this list, and it looks super cool! A handlebar bag for those casual rides where you need to carry a few essentials. It comes in black and a really pretty multi pattern!
Gifts Over $100
As all cyclists know, the price of our gear can get seriously out of hand and add up quickly. Here are some big ticket items you can request for the holidays!
I would be remiss if I didn't recommend my favorite bib shorts. I have used Pearl Izumi bibs for years, and I have USED these, my friends! I have crashed in them, worn them multiple times a week, and they show absolutely no signs of wear.
Yes, they are pretty spendy, but man are they comfortable, cushy and durable. Worth it in my opinion. Pearl Izumi does have cheaper bib shorts, but sadly like all things cycling, the most expensive ones tent to be the best, and what I want on longer rides.
This is great because it is a Windstopper…which is something you DEFINITELY need in the winter! Paired with a solid base layer and it's the perfect choice for colder weather.
Bike computers are, in a word, awesome. They are the perfect gift, because they give great information, act as GPS, and sync to apps such as STRAVA.
I use and love the Wahoo ELEMNT Bolt bike computer. My husband is a much more intense cyclist than I am, and he has one as well. I like it because it is incredibly easy to use, very customizable, and has buttons, not a touch screen (the screens are small on these little guys, so please just give me big buttons to press!
Also, I kid you not, my Wahoo ELEMNT Bolt bike computer has been dropped. It has been shoved here, there, and everywhere, and it is still going strong. Anyone who knows me knows I am NOT great with taking care of things.
In fact, I actually left it in my gym bag over the winter, pulled it out in the spring months later, and it STILL HAD 70% BATTERY. Which is good because I didn't think to charge it before I headed out for my ride!
Some are just Garmin people, and that's OK! This Garmin Edge 530 bike computer is a great option for those of you who want to stick with the Garmin brand. It is very highly rated, and many think that the pricier Garmins aren't really worth the extra cost, that this one does everything you need. I personally had a Garmin and found it cumbersome. I prefer the Wahoo interface. But if you are a Garmin girl this is a great option for you! This is a button computer…if you want a touch screen you need to go up to the Garmin Edge 830 which is about 100 dollars more.
Many women in my cycling groups indicated that they are asking for the Garmin Varia for the holidays. This is not just a tail light, but also takes things one step further by sending alerts if cars are coming up behind you. This is an AMAZING safety device. The biggest con is the price, but I am all for things that make us safer on the road and give us more information about where cars are in relation to us. Also, it is 100% compatible with both the Garmin bike computers AND the Wahoo Elemnt Bolt!
So, I fully admit, these are pricey…but they are soooo worth it. Such a great way to stay active and keep riding throughout the winter! I do so much with my indoor trainer… I ride on Zwift, I even do Peloton rides! They are so versatile and there are so many options. I highly recommend Wahoo trainers. Here is my rundown of what they offer. For more info please check out my guide to indoor cycling equipment where I go into detail on each one!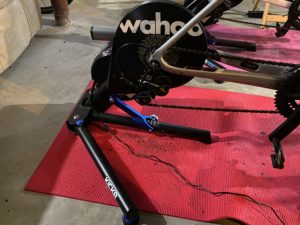 This is the trainer my husband and I use. We have used them for many years, and never had a problem! They are workhorses!
The KICKR Core is actually similar to the KICKR and is cheaper. It just doesn't have quite as many features. You will likely want to purchase your own cassette which negates a little bit of the savings since that is included with the KICKR. Overall though you will spend less and get serious bang for your buck here.
Additionally, Wahoo has the KICKR Snap which is a wheel-on trainer. The KICKR Snap is still a smart trainer, so you can easily use it with Zwift! And it's even cheaper than the KICKR Core !
Still at a loss? You can't go wrong with a gift card!
One friend suggested a gift card to your local bike shop for repairs. Such a great idea! That way you can support a local business and the recipient gets some free bike stuff/service!
Other cool gift card options are a Zwift gift card (you can give a month or a year) or a STRAVA membership…you can give a year of STRAVA premium to someone who is into checking those stats!
Hopefully you found this gift guide helpful, and now have some ideas of what to get that female cyclist in your life.
Or, if YOU are the cyclist, what sorts of gifts you might want to ask for for yourself!
Did I leave something off the list that you think really should be on here? What are YOU asking for for the holidays? leave a comment, or send me a email at [email protected] I would love to hear from you!