Yup, it's February.
It's pretty darn cold outside here in the northeast. Well honestly, not as cold as some winters in recent memory, but hardly warm. I am the sort that puts my bike on the trainer in November and leaves it there 'till April, so if I am riding in the winter you can bet your nice (warm) tushie that it's going to be indoors.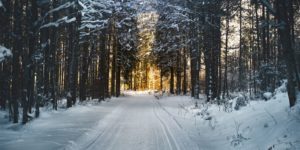 So the question is…what exactly am I doing indoors, on my bike? What indoor cycling training plan am I using? How can I be sure it will get me the results I want?
I am going to be honest here. Brutally honest. I have been struggling with this. Here I am with this really ambitious cycling goal this year, and virtually no idea how to actually achieve it.
There are just SO MANY FACTORS that go into determining which plan will work best for you, your level of fitness, and as a busy lady of course, your schedule. There is so much information out there too, and it's hard to make your way through it all of the wonderful (but sometimes conflicting) advice.
Despite all this, I feel like I am just starting to get into a rhythm and routine that is actually working.
And by working, I mean something that is doable. Something I can stick with. Something that gives me that YES!!!! feeling when I complete a workout. Something that inspires me and that I really look forward to.
Last night, in fact, Chris asked me how my training was going, and I could honestly and enthusiastically say that it's going really well! This is HUGE. I cannot remember the last time I was this excited about riding my bike in the WINTER.
The truth is, if your plan is too complicated, too long, too difficult, beyond your scope…well, the chances of you (or me!) actually sticking with it and completing it are pretty slim.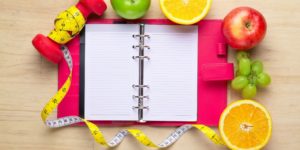 BUT, at the same time, if it's too easy, not at all disciplined, and loosey goosey? You aren't actually going to see any results. And by results I mean progress towards your goals, and feeling like you actually did something. You need to find that balance!
The good news is that I am here to share with you how I went through this process, and to share some tips that I think will be SUPER USEFUL to you as you are trying to decide what type of indoor cycling training plan is best for you.
I am going to take you step by step through the process I used to develop my training plan for this winter. Indoor cycling training plans for women are NOT one size fits all. We are all different! Some plans might not even include much cycling if you don't have access to a bike during the winter.
Below is a quick overview of everything I will cover in this article. These are some of the things that I encourage you to consider when you put your training plan together!
Consider Your Goals: What are you trying to accomplish with these winter training sessions?
Consider your schedule: When do you actually have time in the day to work out? What days per week?
Choose your preferred activities AND location(s): Cycling? Trainer? Spin bike? Gym? Yoga? Endless possibilities!
Actually put those activities into a schedule: Block out this time in your schedule each week.
Motivate and stick to the plan: Follow through my friends! You will feel great!
Consider Your Goals
One of the things you will see me mention time and time again is how important it is to have a goal.
If you haven't had a chance to check out my article on goals, you can find more information about setting amazing cycling goals here!
When you are developing your indoor cycling training plan always have your goals in mind. What do you want to be able to accomplish on the bike? By what specific date/time (if you have one) do you want to accomplish your goal? Determine how many weeks/months you have to work with, and go from there.
Consider your schedule
Ok this is a big one. And depending on how complicated your life is, you might have to get creative with fitting in your indoor cycling workouts.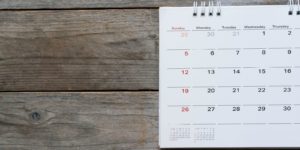 I know this seems like common sense, but hear me out. Say you decide to sign up for a training plan on Zwift (Zwift is an indoor cycling app) that has roughly 4 rides scheduled a week. You think, "4 rides a week? That's all? I can do this!"
It seems really doable until you think about all the OTHER STUFF you have to do in your week, in your days. Work, grocery shopping and meal planning, actually making dinners, picking up/dropping off kids, how everyone else's schedule impacts yours, etc.
You also have to consider how you feel about working out and what time of day you are most likely to get it done. First thing in the morning? Right after work? Right before bed?
Before you commit to a training program, you should have a rough idea of when and how you are going to actually fit it in.
Choose your preferred activities AND location(s)

Many cyclists like to (and should) cross-train, and one of the best times to do this is in the winter when you are indoors or when there are other awesome activities available like skiing that may not be available at other times of the year.
There are so many different activities to choose from. Cycling? Trainer? Spin bike? Gym? Yoga? Peloton? Strength Training? Skiing? Core? Pilaties? Pick the ones you love and that motivate you!
Decide how many cycling workouts you would like to do a week vs. how many cross training workouts you want to do per week.
For example, I am just finishing up a 4 week zwift training plan (Fondo) that had about 3 workouts a week. I wanted to work out 6 times a week, so I chose to do 3 cycling workouts and 3 strength/elliptical workouts a week for four weeks.
I knew this would be doable and manageable for me given the fact that I just set my 2020 goals and was highly motivated, but also was coming off a period of relative inactivity during the holidays.
After I wrap up my current plan, I am going to be choosing a new zwift training plan (Gran Fondo) that is 9 weeks long and has 4 workouts a week. This will bring me into April when I will start riding outside again (yay! woooooo!!!!!). I will be swapping one of my strength workouts for a cycling workout with this plan.
If you are interested in checking out Zwift training plans, I have found the website What's on Zwift to be so very useful.
This site lists all of the training plans, details each workout, and most importantly gives you information regarding the duration and intensity of each workout so you can decide if it works for your fitness level AND schedule.
In terms of location, because my schedule is tight, I choose to do all of my workouts at home, and select activities based on the equipment that I happen to have readily available (bike/trainer, elliptical machine, free weights).
Actually put those activities on your calendar

And the balancing act begins! Once you decide WHAT you want to do, you need to schedule WHEN you actually are going to be able to do it. Whether you use google calendar, a paper planner, or something else, you need to actually put your workouts IN there.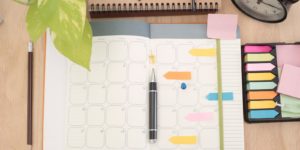 Repeat after me. "I am important. My workouts are important. This is something I am doing for ME to accomplish MY GOALS. I will not let any and everything else get in the way of this."
Repeat that (or some version of it in your own words of course) over and over.
And, to make it just a little easier on yourself, schedule when each workout is going to be each week in advance. It's a lot easier to carve the time out now than it is to try to cram your workout in the day of.
Be sure to consider alllll of the outside forces that could wreck havoc on your workout schedule (picking up and dropping of kids, family time, meal prep, just not feeling like it, etc.).
Here's a little trick I use that is SO HELPFUL.
I actually schedule my workouts and my weekly meal plan at the same time. I schedule my longer workouts (usually cycling) on days where my meal prep is quicker or non-existent (I love leftover night!). I save the shorter workouts for when my meal is more involved.
Also, don't forget to pencil in a rest day! It can be an active rest day (yoga, hike, walk, etc.), but you need to have a day off from your training. Your brain and your body absolutely need to recover.
A lot of times we forget that workouts are just as mentally challenging as they are physically challenging. I would argue for myself sometimes even more so. Failing to give yourself a break can lead to burnout, and we do NOT want to happen!
Finally, be sure to consider the time of day that you are most motivated to work out. Do you like to get it done first thing in the morning? Right after work? Before bedtime?
Certain times may be more ideal for fitness and your goals than others but you have to do what you need to do to fit it in.
Motivate and stick to the plan
You may not believe me, but I have actually found this to be the easy part.
I know.
You really don't believe me.
But, I promise, it's true! Once I have chosen a plan and have scheduled my workouts, actually following through is so much easier.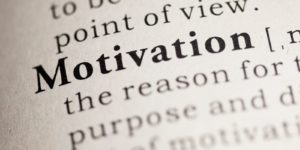 Yes, there are certainly times I don't want to work out. Times where the thought of completing an indoor cycling workout is legitimately the LAST thing I want to do.
If you ever feel this way too, I got you. Check out my indoor cycling motivation tips here!
BUT, despite having these feelings sometimes, it is soooo much easier to motivate when you have a plan. When you know exactly what you are going to do.
Exactly which indoor cycling training plan you are working on, or which cross-training workout you need to check off your "to do" list.
Removing the guess-work removes having to make a decision.
Having the workout scheduled on your calendar removes the "but I just don't have time" excuse.
Motivating and sticking to the plan will bring you THAT MUCH CLOSER to accomplishing your cycling goals, your health goals, your wellness goals.
You will feel so good when that workout is done.
So, what are you waiting for? Let's pick a plan, schedule it, and get started!
I would love to hear from you and see what you all are doing to stay fit this winter. Leave a comment below! Are you cycling indoors? Outdoors? Cross training? I want it all!!!
Ladies, let's DO THIS!
xoxo
Stacy